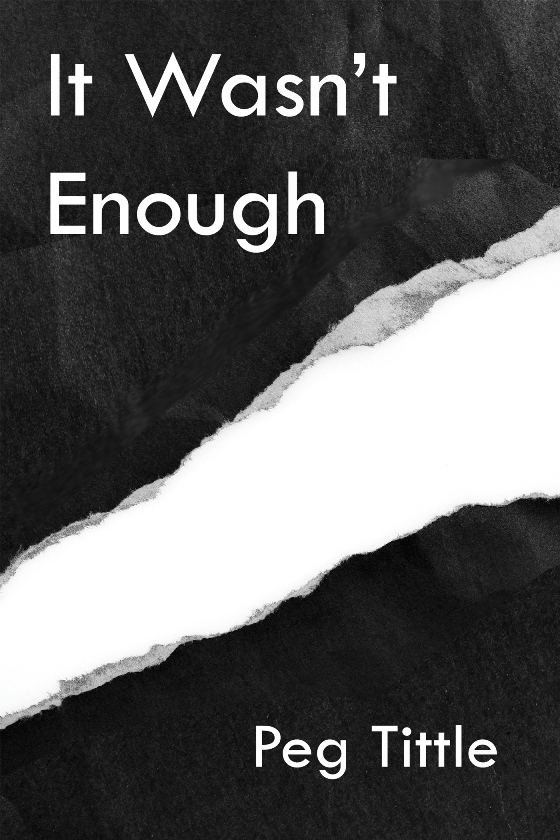 Review copies of It Wasn't Enough, a new novel by Peg Tittle, are now available! Please inquire: ptittle7@gmail.com
Here's the blurb: What if one day, all of the women suddenly disappeared? Without what it is that women do, what it is that women are — what would happen?
The novel was inspired by a comment made by mariguana at feministcurrent.com (mariguana, if you're out there, please contact me!!), so they may be especially interested in posting a review.
Here are some reviews of my previous work:
"I read [What Happened to Tom] in one sitting, less than two hours, couldn't put it down. Fantastic allegorical examination of the gendered aspects of unwanted pregnancy. A must-read for everyone, IMO." Jessica, goodreads
"This powerful book plays with the gender gap to throw into high relief the infuriating havoc unwanted pregnancy can wreak on a woman's life. Once you've read What Happened to Tom, you'll never forget it." Elizabeth Greene, author of Understories and Moving
"[Exile] is an interesting novella … Thought-provoking stuff, as usual from Peg Tittle." James M. Fisher, The Miramichi Reader
"Woh. [Sexist Shit that Pisses Me Off] is freaking awesome and I demand a sequel." Anonymous, barnesandnoble.com