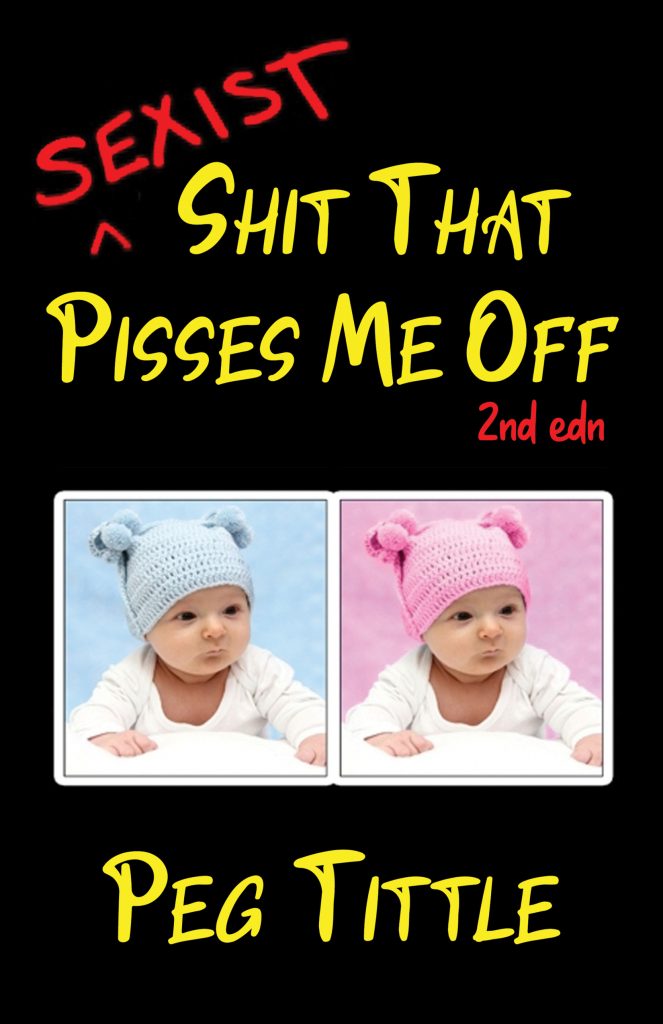 NOW AVAILABLE! in print and ebook, 374p
FREE EPUB to site visitors; contact me!
The title says it all.
A collection of close to two hundred exposes and analyses of everyday sexist shit (and gender shit, since gender is aligned with sex) that pisses me off.
Includes pieces previously published in The Philosophers' Magazine, Philosophy Now, Herizons, fbomb.org, Humanist in Canada, and Victoria Times Colonist, as well as a great many previously unpublished pieces.
Note: This second edition includes all of the pieces in the first edition, plus seventy additional pieces. Also, note that it includes all of the pieces from the four Shit that Pisses Me Off volumes that address sexism. (The other pieces are anthologized in Just … Think about It!)
________
about the 1st edn
"Woh. This book is freaking awesome and I demand a sequel." Anonymous, barnesandnoble.com
"I recommend this book to both women and men. It will open your eyes …" Seregon, Goodreads